With Pre-Paid Legal Representation
For New York Gun Owners
Don't Go Broke Defending Your Family
If you need to defend your loved ones with force, be prepared for any legal consequences with Pre-Paid legal representation
Plans ranging from $250,000 to unlimited free legal representation in premium criminal defense representation for acts in self defense

24/7 Emergency hotline to talk to a lawyer immediately after any incident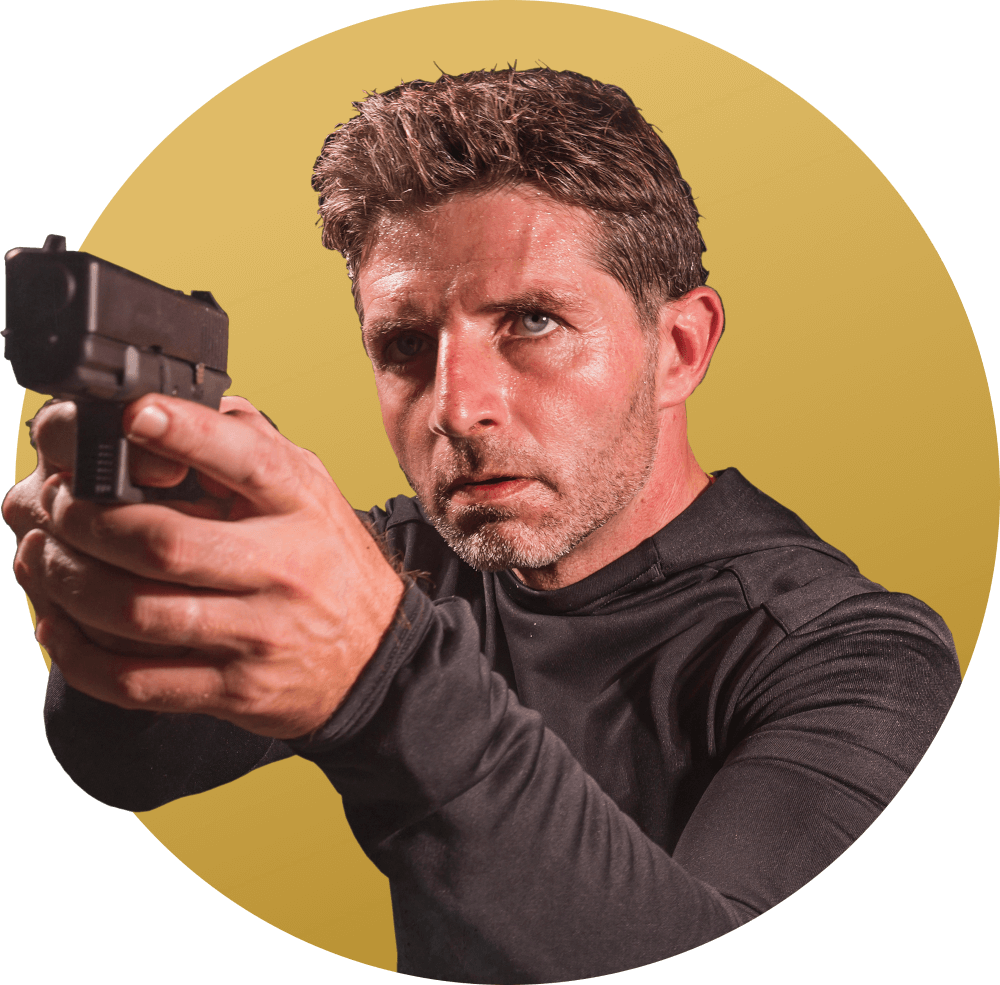 Peter H Tilem Esq.
Founder NY TAC Defense
Tilem & Associates Senior Partner
Founded By New York's Top Firearms Attorney
As a prominent Second Amendment attorney serving New York for over 30 years and a gun owner, I could not stand by as you were forced to bear the legal cost for physically defending yourself or your family.
Through my law firm Tilem & Associates, I created the NY TAC Defense program with the goal of:
Protecting NY Gun Owners From Unexpected Legal Fees

As a member you will be covered for $250,000 - unlimited legal representation from our lawyers

Sharing The Most Up To Date Information On New York Gun Laws

We are creating the fastest growing community of gun owners in NY and sharing the latest information you need to know to defend your family
Keep Your Family's Financial Future Safe
Pre-Paid legal representation for self defense acts from premier second amendment attorneys in New York (plans range from $250,000 to unlimited free legal representation)
Know How the Latest Gun Laws Effect You
Get access to the members only group where our lawyers post up to date information on the latest gun laws and are there to answer any questions you might have
Know What to Say and Do in Any Emergency Situation
24/7 Emergency Response by our attorneys so you know what to say when the police arrive, no matter the time or day
Stop the Police From Taking Away Your Guns
New York Red Flag Law/Extreme Risk Protection Order (ERPO) representation by New York's top gun lawyers
Bonus for Gold and Platinum members
Save Money on Other Legal Services
25% discount on other legal services offered by Tilem & Associates including: Wills, corporate formings, traffic tickets, real estate closings and more
How Does The Program Work?
1
Pick The Plan That is Right For You
We have 3 different membership plans that include different coverages
2
Join The Members Only Group
Connect with other NY Gun owners and receive the latest info on gun laws from our lawyers
3
Call The Emergency Hot Line
In the case of an emergency call us immediately to know what to do and say
4
Receive Pre-Paid Legal Services
In any case of self defense we will represent you and our fees will be covered depending on your plan
+
GOLD & PLATINUM MEMBERS
Receive a Discount on Other Legal Services
Receive a 25% discount on all legal services offered by Tilem & Associates
Take it from our satisfied clients!
Knowledgeable about 2A law in a State and County that are very hostile to them. STRONGLY recommend that anyone with a CCL invest in a Prepaid Plan.
Helen M.
After my husband was convicted for an illegal gun in his vehicle, (which initially was considered a violent felony) Peter got his conviction down to a non-violent felony AND got his gun rights restored!! Not one person (especially Pennsylvania lawyers) had ever heard of this happening and no one believed that a convicted felon could ever get his gun rights back. Well Peter did. With this firm you car bet that they will do everything in their power to get the best outcome for you. To say we are grateful is an understatement. Trust us you will not go wrong with this firm!!
Thank you Peter Tilem and your staff for all you have done for us.
Erin M.
Best services all around, there is no one better when it comes to 2A issues in NYS. Highly highly recommend as a customer, FF dealer and NRA/DCJS instructor
Greg K.
Awesome level of professionalism at this firm. Left a message on their website with a simple question about obtaining a pistol permit. Received a call back that night on a Saturday at best with a very respectful Attorney giving me the answer I needed. Thank you for your upstanding and awesome service.
YOU GUYS ROCK. 5/5 STARS
Matthew T.
We Will Fight For Your Right To Self Defense

Don't Be Left Without Pre-Paid Legal Representation When You're In Danger